Featuring well-known cooking teacher and author Farhana Sahizbada. Author of Flavorful Shortcuts to Indian/Pakistani Cooking (amazon.com).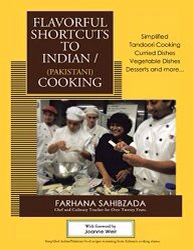 Menu covers some restaurant favorites, including:
Saag Paneer (spinach steamed and seasoned with fresh herbs and then simmered in a base sauce of onions and mild spices)
Daal with grilled onion topping,
Steamed Vegetable Basmati Rice with herbs and whole Spices
Yogurt raita with fresh vegetables and flavorful seasonings!
Sign-Up Now. School is on June 10th.
Location:
KAR
at Laurel Promenade
12050 Ventura Boulevard, Studio City, CA
Date:
Wednesday, June 10th
Time:
6:00 – 8:00 PM
*Cost: $59 (See special offer below)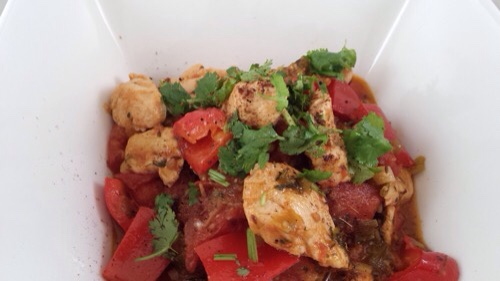 Mouth-watering Chicken Massala Stir Fry
Her classes focus on simplifying the art of Indian cooking and offer simple and quick versions for classic and popular recipes of the Indian/Pakistani cuisine. Farhana is emerging as a noted authority on the subject of Indian/Pakistani cuisine, and is often invited for speaking engagements and cooking demos at culinary events, local culinary colleges, cooking schools, cultural centers, local public schools and city museums.
Farhana's cooking classes were voted 'A Top Event' by L.A. Weekly in the BEST OF L.A.
Her work and recipes have been featured on radio, Television, in print and on-line.
To register for class, please call:
818.755.1111 or 818.312.2369
Call Now – Space is limited.
*Receive a FREE copy of Farhana's book and product coupons at the class.
---