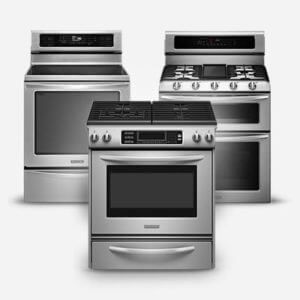 STOVE AND OVEN REPAIR SERVICE TORONTO
NO SERVICE CALL Charge with Repairs.
SERVICE CALLS RECEIVED BEFORE MIDDAY ARE COMPLETED ON THAT SAME DAY.
NO SERVICE CALL Charge with Repairs.
SERVICE CALLS RECEIVED BEFORE MIDDAY ARE COMPLETED ON THAT SAME DAY.
WE FIX THESE COMMON Stove and Oven PROBLEMS

3 Month Warranty
WHY CHOOSE THE KAS PROS APPLIANCE REPAIR
Quality & Reliable Service at Reasonable Price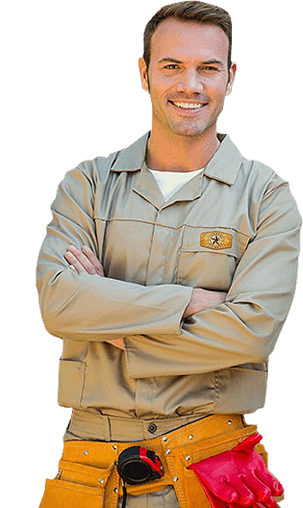 GET YOUR Stove and oven repair TODAY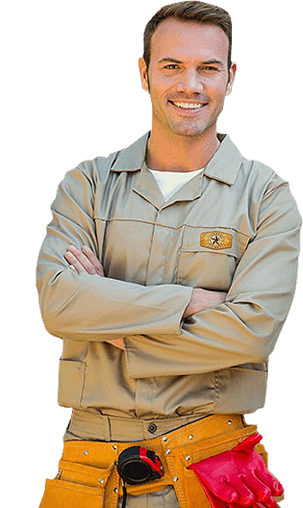 Stove and Oven Appliance Brands We Repair
APPLIANCE REPAIR SERVICE AREAS
Our appliance repair technicians service locations around Greater Toronto Area, including:
STOVE AND OVEN REPAIR IN TORONTO
Kitchen appliances are undeniably the most necessary accessories of any household. Without the aid of these technological marvels, your work in the kitchen is impossible. On top of that, stove and oven constitute as the major kitchen appliances without which making food at home is quite impossible. Life without such amazing wonders is unimaginable. Food, our survival necessity, is made with the help of stove and oven. Moreover, we are able to enjoy different cuisines while making use of these stoves and ovens.
Cooking and baking cannot suffer any abnormality:
Whether it is gas stoves or electric ones, any malfunctioning is highly undesirable for it halts our smooth-going routines. It is difficult to imagine our life without these basic home appliances. A small malfunction in home appliances may seem an easy deal but with a stove and oven, waiting is more like a punishment. Making food becomes a lingering responsibility coupled with other problems. However, you need not worry because Kas Pros home appliance repairs in Toronto are there to serve you any time.
Stove and Oven Repair in Toronto:
Our Stove and Oven Repair in Toronto services are fully active to help you with your kitchen appliance problems. We are there to help you out at all lengths therefore our services extend to all regions of the city including the Greater Toronto, appliance repair Toronto downtown, Hamilton region, and Niagara locations. At Kas Pros appliance repair services Toronto, we have a team of professionals and qualified technicians so that your issues are resolved in the most efficient and foolproof manner.
Potential oven and stove issues:
There are a number of oven and stove issues that can surface anytime and you can contact us to get rid of such issues in no time. The problems may range from smaller ones to more complex and rather hazardous issues. Some of the issues are listed below:
Ignition problems
Over-heating and not cooking
Oven light not functioning
Gas leakage
Oven fans not working
Stove burner malfunctioning
Oven is not baking properly
Oven's door is broken
Self-cleaning is not efficiently working
Sparking issues
Temperature setup is out of order
Along with the listed problems, there might be other issues and malfunctions that may halt your daily cooking routine. You can trust our experts by just explaining the anomaly. They will figure it out in minimal time to make it work again.
Our technicians at Kas Pros are qualified and experienced enough to treat all potential issues of gas and electric ovens.  Gas oven repair in Toronto is definitely not an unsolvable problem anymore for our trusted professionals can look at all stove and oven brands. With their keen observation and immediate diagnosis, your stove or oven will be repaired on the same day. You can bring your wolf oven for special wolf oven repair Toronto or any other brand to be fixed by our skilled specialists.
Trusted Professionals:
Kas Pros Appliance repairs in Toronto will be more than happy to serve the customers with effective solutions and repair services. We are immensely proud in defining our courteous behavior of technicians to their revered customers. We serve with utmost care and efficiency so that customer care is maintained and upheld by all team members. Our services are:
Reliable and effective
They are reasonable
We make sure that the repairs are done the same day
We demand no call charges for repair services calls
We provide 3 months warranty on all our repair services
We are ethical and clean our workplace after completion of the subject task
Feel free to contact us any time at Kas Pros appliance repair services Toronto and get your work done by our skilled professionals.