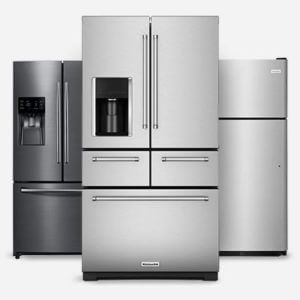 Refrigerator REPAIR service Whitby
NO SERVICE CALL Charge with Repairs.
SERVICE CALLS RECEIVED BEFORE MIDDAY ARE COMPLETED ON THAT SAME DAY.
NO SERVICE CALL Charge with Repairs.
SERVICE CALLS RECEIVED BEFORE MIDDAY ARE COMPLETED ON THAT SAME DAY.
WE FIX THESE COMMON REFRIGERATOR PROBLEMS

3 Month Warranty
WHY CHOOSE THE KAS PROS APPLIANCE REPAIR
Quality & Reliable Service at Reasonable Price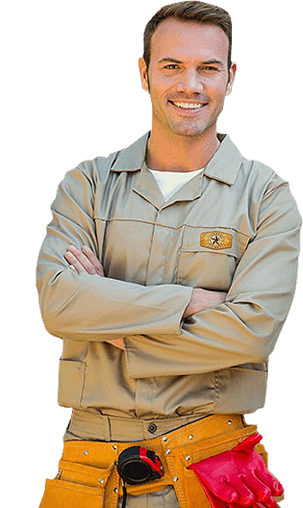 GET YOUR refrigerator repair TODAY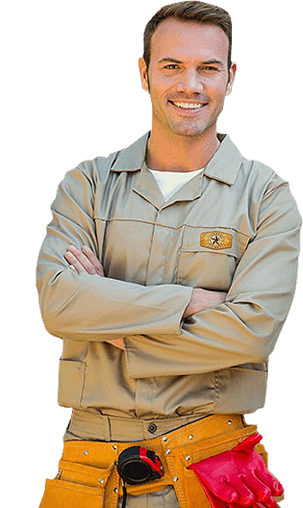 Refrigerator Appliance Brands We Repair
APPLIANCE REPAIR SERVICE AREAS
Our appliance repair technicians service locations around Greater Toronto Area, including:
FRIDGE REPAIR IN WHITBY
Refrigerators account as the most important necessity of any household. Our food storage largely depends on this electronic appliance making our lives easy and less hectic. Living in Canada means a busy life therefore, all home appliances should be at their optimum working condition. Any malfunctioning is likely to cause frustration and restlessness. To save you from such chaos, appliance repair services Whitby by Kas Pros is your last resort.
Fridge Repair in Whitby:
Whitby is a town in Ontario with Ajax and Oshawa neighboring the place. The town is situated on the north of Lake Ontario and is a great tourist site as well. While living in the town, Kas Pros wants to ensure that the inhabitants are provided with reliable appliance repair services. We provide fixing services on all your home appliances including fridge, stove and oven, dryers, washers, microwaves and dishwashers etc. Fridge Repair in Whitby are carefully handled by Kas Pros in Whitby. We are a team of highly capable technicians who can deal with all old and new models and spare parts of all brands.
Kas Pros is the best appliance repair service in Whitby for we are learned, skilled, and trained in our fields. Our skilled technicians and expert professionals can assess the potential issue efficiently to suggest to the appropriate troubleshooting. Get your Fridge Repair in Whitby through Kas Pros as our mechanics are always on the go to give the best repair services in town.
Our fridge repair technicians in Whitby can deal with all kinds of fridge and freezers including built-in refrigerators, separate freezers, free-stand refrigerators, and wine coolers etc. Kas Pros is committed to give best customer care services to its customers. Fridge Repair in Whitby by our technicians mean that you food supply, your energy and your time is all saved again.
Some common refrigerator issues:
Kas Pros appliance repair technicians are well-versed in their field. We are proud to say that our reliable technicians have the skill and ability to fix all your appliance problems. Some common fridge issues that you may observe in your home as well include:
Temperature fluctuation
Different temperature in fridge and freezer
Fresh zone temperature malfunctions
Door latch problems
Un-hygienic odor
Water dispenser breakdown
Ice maker issues
Leakage issues
Compressor problems
Too much noise
Lights blinking or not turning on
Broken thermostat
Power malfunctions
Over-defrosting
Refrigerator fan problems
Error on the display electronic panel
Furthermore, Appliance repairs Whitby by Kas Pros deals in all brands including whirlpool, Samsung fridge repairs Whitby, LG refrigerator repairs Whitby, Frigidaire, Bosch, Amana, General Electric, KitchenAid, Maytag, Miele, Sub-Zero, Dacor, Daewoo, so on and so forth.
Contact us for quality repairs:
Kas Pros appliance repair services Whitby are your haven because we value your comfort the most. To get the best services in town, feel free to contact us for discussions and consultations. Our team members are always on their toes to help you with professional solutions. Last but not the least:
We do same day service repairs
No call charges on repair services
3 months warranty on all appliance repair services
We make sure to clean the work site after the fixation is done.
Contact us online to book appointment on www.kasprosappliancerepairs.com or call us directly on 1 (888) 520-4527.