10th Anniversary for Nation's Biggest Design Show
Dwell on Design recently wowed visitors wit new designs, materials and products for homes at this year's recently concluded DWELL show at the LA Convention Center. We've previous blogs promoting the show and highlighting favorite products and brands (click on link below):
DWELL 2015
Here are three of our favorite exhibits from Dwell on Design: 2015:
Monogram House
What is the Monogram House?
It's an 825 sq ft modular home built by Method Homes in Seattle, WA. The unit is custom variation on the Method Homes Elemental 1 model designed by Chris Pardo Design: Elemental Architecture. It's custom-fitted it with Monogram's latest luxury appliances, and along with the design and other features, it is a superb display of modern design.
If you missed the Monogram House at Dwell in LA. The house will be on display in Phoenix on June 20 and 21st.
ShapeCrete with Fu-Tung Chen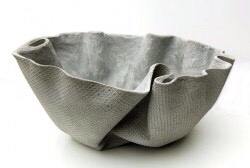 We know Fu-Tung Chen from his famous concrete countertops and sinks, and his work designing some of Zephyr Hoods luxury models. See our website link for Zephyr hoods or call or visit one of our showrooms (locations and phone # at the bottom of this page).
Ask for the Cheng Collection.
ZEPHYR at UAKC
Miele Appliances Wow Again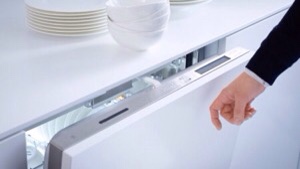 Whether it's the exclusive Miele Color – Truffle Brown or their new Miele no-handle dishwasher that has been named Knock2Open, Miele's innovation is practical and sensible. The new color is stunning and at the same time provides contrast without clashing. And the flush-fit, handleless dishwasher opens easily with a couple of taps on its door. Find out more about Miele products by clicking on the link below:
MIELE at UAKC
For all the latest on major appliances and plumbing fixtures be sure to speak to the pros at KAR. Call or visit today.
---