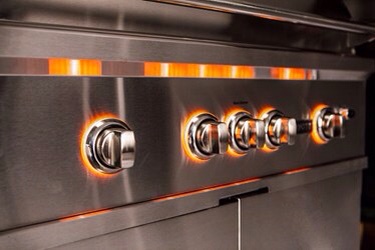 Don't miss the upcoming demonstration of Coyote grills at KAR in Calabasas on Weds. May 27th. They'll be cooking up a storm, and a Coyote grill representative will be on hand to answer questions.
Click here for specific event information, address, time, etc.:
Calabasas Coyote Grill Demonstration
About Coyote Outdoor Living

Coyote Outdoor Living was conceived to bring to market a suite of products that allow consumers to create the outdoor kitchen of their dreams.

The cornerstone of the lineup is the Coyote grill. In all of the available barbeque models, the Coyote grill marries solid construction with strong aesthetics and remarkable performance. Designed to endure, the Coyote grill will be the heart of the outdoor living space. The ease of use coupled with a great cooking performance makes the Coyote grill a must have for your outdoor kitchen.

To complement the grill, Coyote Outdoor Living offers a branded living space that will aesthetically and functionally enhance all outdoor cooking areas. The current Coyote outdoor offering includes a broad range of storage solutions, secondary cooking options, refrigeration, and more.

Whether you are creating an intimate outdoor cooking oasis or an extravagant outdoor kitchen design, Coyote has the product to make your space the envy of the neighborhood.
For more information about Coyote grills click below to read our blog:
Coyote Grills at KAR
36″ S-SERIES GRILL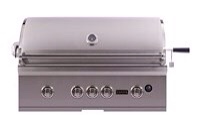 MODEL: CS36 OR CSL36 LP/NG
DESIGNED TO ENDURE OUTDOOR LIVING. NO COMPROMISES.
MODEL FEATURES AND SPECS
AS THE UPPER ECHELON OF COYOTE GRILLS, THE S-SERIES COMBINES ALL THE POWER AND FUNCTIONS OF AN ULTRA-PREMIUM GRILL WITH THE DESIGN AND DURABILITY OF A COYOTE.
STANDARD COYOTE S-SERIES GRILL FEATURES
PREMIUM STAINLESS STEEL CONSTRUCTION
STAINLESS STEEL BURNERS, GRATES AND COMPONENT PARTS
DOUBLE WALLED STAINLESS STEEL HOOD
INTERIOR GRILL LIGHTING
CONTINUOUS WELD ON GRILL BOX WITH SEAMLESS EDGING
PERFORMANCE ENHANCING HEAT CONTROL GRIDS™
ROTISSERIE KIT
SMOKER BOX
CS36 EXCLUSIVE FEATURES
THREE HIGH PERFORMANCE COYOTE IBURNERS™
PLUS ONE INFRARED REAR BURNER
PLUS ONE COYOTE RAPIDSEAR™ INFRARED BURNER
For more information on outdoor grills or other major appliances and plumbing fixtures contact the professionals at KAR today.
---