KAR Sales Advisors
A friend recently purchased an older home in a retirement community, and I'd offered to help him with his appliance selections. In spite of my many years in the appliance industry, my friend wanted to go his own way. He researched refrigerators on Consumer Reports®, and chose to shop at one of the big box home improvement chains (you know, their sales associates wear orange or blue aprons).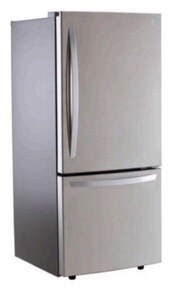 My friend stuck with the exact model that CR ranked #1, and he found it On Sale at the big box store. Later, when I visited him in his new place, he proudly showed me his new kitchen appliances.
It was a small galley kitchen with the door from the garage going directly into the kitchen. His new fridge was right next to the door. Since he had purchased a full-depth refrigerator instead of a counter-depth refrigerator, the refrigerator prevented the door from the garage from opening fully. You had to turn sideways to enter from the garage. Similarly, there wasn't quite enough space for the refrigerator door to open all the way,
While I was viewing his new kitchen and dutifully admiring his modest remodeling, I suddenly heard a buzzing sound coming from his refrigerator. It lasted a short time and then went quiet.
"What was that, I said?" He replied, "It does that every once in a while." I thought for minute and said, "It sounds like the ice maker." He said, "I don't have an ice maker." I pulled opened the freezer and pointed. "This is an ice maker!" He remaked, "Oh." There was no water line nearby to hook up the ice maker.
Obviously, this is not a rap on Consumer Reports®. But, my friend religiously followed the CR ratings and wanted exactly the model rated #1, without considering his specific needs. This is one very good reason to deal with an appliance company that has sales professionals who know their product, and will understand your specific needs. How will they know your needs? They will ask questions so that they will be able to help you select the product that best satisfies your requirements. That's why you should deal with experts like those at KAR.
Call or visit the professionals at KAR today for the professional help you need along with the best prices on major appliances and decorative plumbing fixtures.
---