The holiday season is in full swing, and there's never been a better time to invest in a high-quality cooking range. You'll be crafting a host of delicious dishes and desserts through the season and all year round, and a powerful range is a must-have appliance in any home. This Black Friday, you can take advantage of amazing savings on two of GE's best cooking ranges, bringing exquisite style and premium cooking capabilities to your kitchen.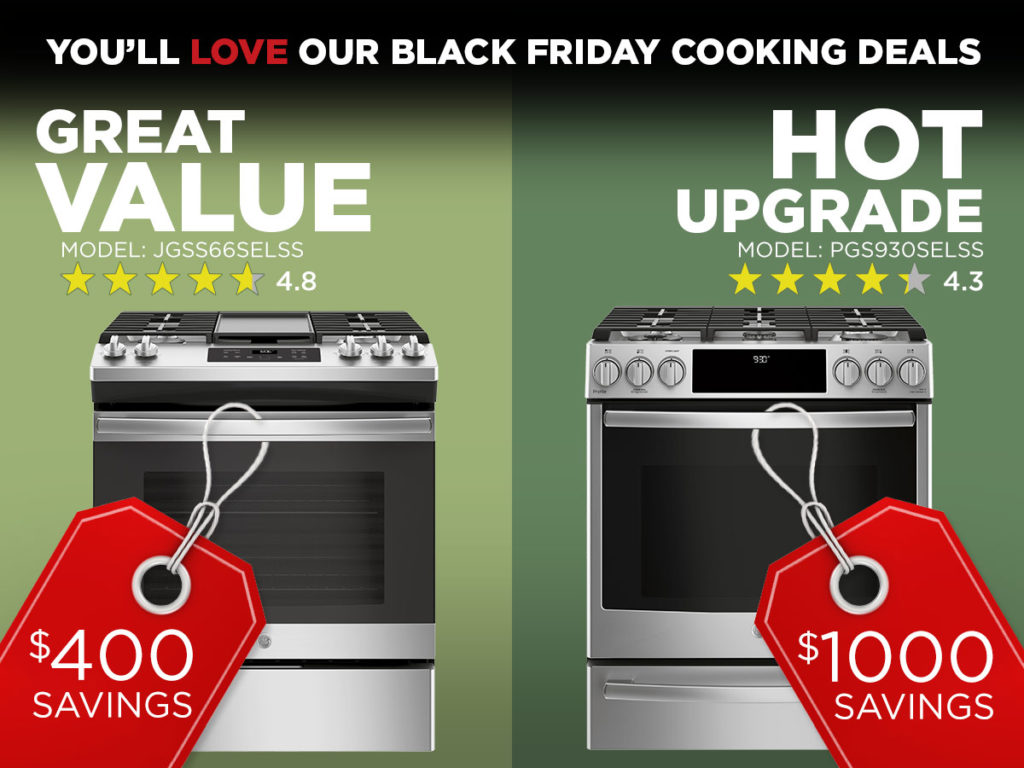 If great value is your top concern, you'll definitely want to consider the GE JGSS66SELSS range. This affordable model offers two power boil burners, steam clean and an extra large non-stick griddle, and comes with a special savings of $400 for Black Friday.
For additional premium features, you should take a look at the GE PGS930SELSS cooking range. This unit boasts all the benefits of the JGSS66ELSS unit, but with additional Wi-Fi connect options and convection functions, making it the ideal appliance for holiday baking. On Black Friday, you can save up to $1000 on this impressive and powerful range.
Can't shop on Black Friday? Don't worry, because this offer is available through November 29th. With two great ranges and two great deals, there's no doubt that you'll find the perfect new toy for your kitchen.
For more information, or assistance in picking out your new range, contact KAR. We offer a vast selection of the best cooking ranges from GE and more, with a team of home appliance experts eager to help upgrade your home.